how to extract .wpress file ?
December 28, 2022
How to extract wpress file ? Here is simple process to open the wpress file.
.wpress file created by the All-in-one-Wp-Migration WordPress plugin and you can extract .wpress file using a simple windows application.
There are few steps as below to follow:
First download the window application wpress-extractor.exe
Create a directory where you want to extract the wpress file
Copy the downloaded extractor to that directory
Move your .wpress file to that directory
Open up a command prompt
CD into the directory you just created, let's say its C:\Wp-Backup. The command you'll run would be cd C:\WpBackup
Now run the following command wpress-extractor <name-of-the.wpress file>. For example my .wpress file was powerfaq.wpress so the command I ran was
C:\Wp-Backup>wpress-extractor powerfaq.wpress.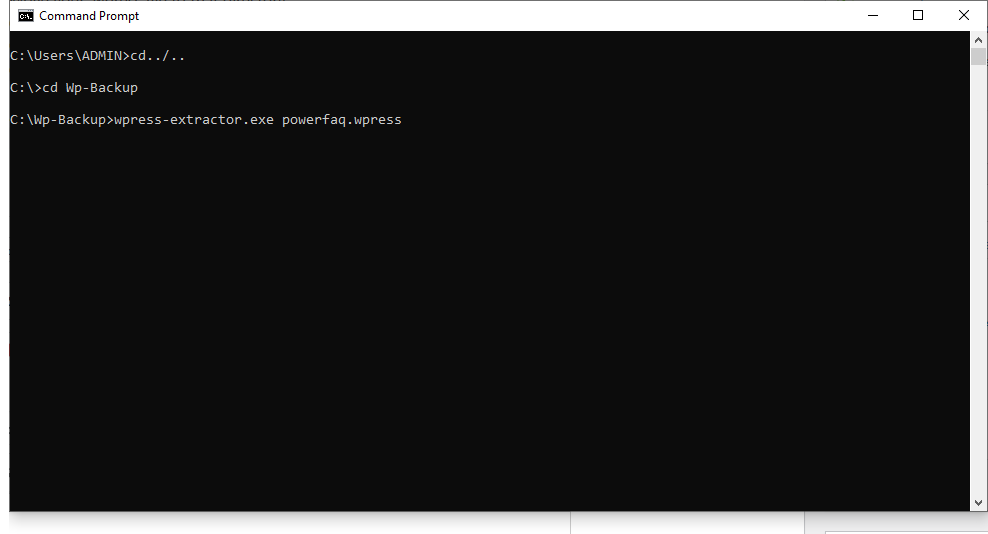 You'll see your files extracted into the same directory where the extractor was run. In my case it was C:\Wp-Backup